Jon Eberle, DC
Chiropractic BioPhysics
Dr. Jon Eberle is an outdoor sports enthusiast and former multi-sport collegiate athlete. His love for movement and helping others led him to pursue a profession that helps others perform at their best.
Dr. Eberle knows that performing at your best in all that you do starts with a healthy nervous system. He is an advocate of addressing both structure and function together in order to achieve faster, more lasting results. Whether it be performing at work, in your sport, or at home, Dr. Eberle is here to make sure you reach your optimal level of function in Oak Hill, TX. If you are struggling with neck or back pain, headaches or migraines, carpal tunnel, sciatica, or any other health condition please contact us today.
CBP-Trained Doctor of Chiropractic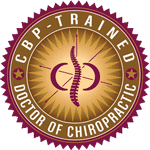 Dr. Eberle is a CBP-Trained Doctor of Chiropractic. The Techniques of Chiropractic BioPhysics® have been proven in practice for nearly 30 years. And, for the past 15 years they've been subjected to more clinical trials and the scrutiny of peer-reviewed research publications than any other chiropractic approach.
---
KATHERINE MELOT, DC


PREGNANCY AND PEDIATRIC CHIROPRACTIC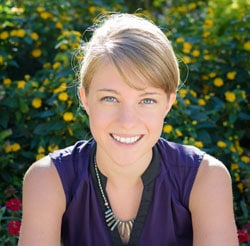 Dr. Melot graduated as a Doctor of Chiropractic from Palmer College of Chiropractic in Davenport, Iowa. After graduating from Palmer she continued her education at Life University by completing a Masters in Positive Psychology. She also pursued a Prenatal and Pediatric Chiropractic certification and Webster Chiropractic certification through the International Chiropractic Pediatric Association. At Precision Chiropractic ATX Dr. Melot focuses on prenatal, postnatal, pediatric, and family chiropractic care.
Webster Certified Doctor Of Chiropractic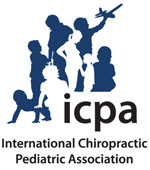 The Webster Technique is utilized throughout pregnancy as a safe means to restore proper pelvic balance and function.This technique is defined as a specific chiropractic analysis and adjustment that reduces interference to the nervous system and facilitates biomechanical balance in pelvic structures, muscles and ligaments. Dr. Katherine Melot is a Certified Webster Technique Practitioner, holds Certification by the Academy Council of Chiropractic Pediatrics (CACCP), and is a member of the International Chiropractic Pediatric Association, ICPA.
---
KATHERYN WALSTON
REHAB SPECIALIST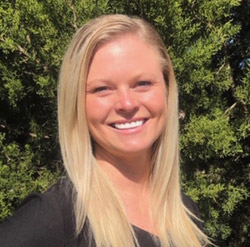 Katheryn grew up in the Texas hill country and developed a love for the outdoors. Activities like camping, hiking, tubing, and hunting were ingrained in her from a young age. She graduated with a Bachelor's of Science in Applied Exercise Science from Angelo State University. She then served in the Navy as a Medic Corpsman and Physical Therapist Assistant for 6 years and is currently finishing up her Physical Therapist Assistant License. Katheryn realized her true passion for physical therapy and rehabilitation during a summer job after high school as a physical therapy technician at Sports Medicine and Physical Therapy in Fredericksburg. Katheryn's favorite quote is, "Love what you do and do what you love!".
---
JESS WALTER
OFFICE MANAGER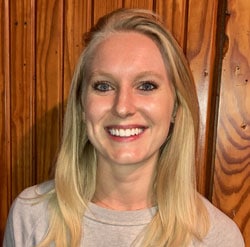 Jess graduated from Elon University in North Carolina with a degree in Exercise Science. She became interested in holistic healing after rehabbing her own injury, and now has 5+ years of experience in the chiropractic industry as a rehabilitation therapist. She has always been passionate about helping others and loves seeing patients reach their full health potential. As a lover of the sun and outdoors, she moved to Austin from Philadelphia 4 years ago to continue her career. She has joined our team as the Rehab Coordinator and is looking forward to learning more and more about Chiropractic BioPhysics.
---
JENNA SEITZ
CHIROPRACTIC ASSISTANT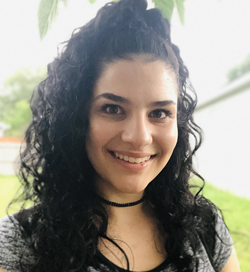 Jenna became passionate about working in healthcare after her mom was diagnosed with an autoimmune disease. She also developed a love for health and fitness when she was recovering from her own knee injury. She continues to pursue her passion for overall wellness by going to the gym, paddle boarding, and long boarding. Born and raised in Southern California, Jenna came to Austin, TX in 2019 to help others pursue their health and fitness goals. Jenna has been working in Chiropractic offices for 2+ years and has joined our team as the Chiropractic Assistant. She is looking forward to learning more about our collective approach to holistic healthcare.
---
MEGAN FLORES
FRONT DESK COORDINATOR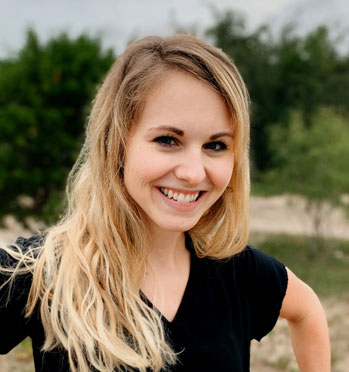 Megan has always had a passion for helping people and enhancing lives. For the past six years she worked in the high-end hospitality industry before suffering injuries following a car accident. Her life-changing chiropractic rehabilitation not only helped her heal beyond expectation, but also revealed a new industry and lifestyle. Megan was born in Pittsburgh, PA, and grew up in Fort Worth, TX. She then moved to the hill country with her husband 6 years ago. She loves concerts, enjoying great Austin food, and playing with her two year old son. She has always sought the natural/holistic approach to life and is excited to help others take their wellness journey to the next level.
---
MASTER NELSON NATHANIEL
MARTIAL ARTS INSTRUCTOR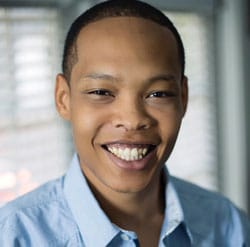 Master Nelson Nathaniel is a well decorated martial artist with over 29 years of experience. His passion is using martial arts as a tool to teach others more about themselves on a deeper level. "The goal is to show people how to control the body, mind, and spirit in order to gain maximum efficiency and then apply the same techniques in everyday life." Anyone can benefit from training with Master Nathaniel. He understands that Martial Arts can be some what intimidating and works diligently to create a safe and fun environment for everyone including children, parents, busy professionals, top athletes, or anyone looking to add fitness and physical discipline into their lives.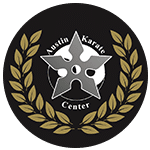 Master Nathaniel ranks 5th Degree in Lockhart Combative Systems, 3rd Degree in Lokido Jutsu Ryu, 1st Degree in Japanese Karate Federation Goju Kai, 1st Degree in Okinawa Goju-Ryu Karate-do KyoKai, and 1st Degree in American Karate. Additionally, he has significant experience in stunts and fight choreography in the film industry. Come check out his kickboxing program, train with him one-on-one, or bring a group to get started on your journey.
---
MARY LONG
PILATES INSTRUCTOR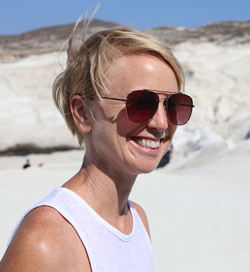 Ever since she took gymnastics as a child, Mary has been interested in the movement of the body, and fascinated by the relationship between body and mind. Mary was introduced to Pilates in 2008, and it didn't take long for her to become a believer, as she saw how the practice transformed her posture, strength, and body awareness. She started teaching in 2011 and completed her comprehensive certification through Balanced Body's 520 hour international Pilates training program.
As a Pilates trainer, Mary is excited about helping each client develop more body awareness and strength, allowing the exercises to be a foundation for transforming everyday movement patterns. Mary has worked with all ages and fitness levels, including children, seniors, those rehabilitating from surgeries, expectant mothers, athletes, and those with degenerative conditions.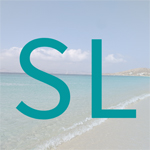 Pilates can be tailored to each individual person so that they can better succeed in their personal wellness goals. Mary believes that Pilates and chiropractic wellness create the perfect pairing to fully support the body in strength and mobility.
In addition to her Pilates certification, Mary also has received added training in the following areas: Pilates Athletic Conditioning, Barre Endurance, Osteopathic & Structural Techniques for Pilates, Pilates for Neurological Conditions, Animal Flow Level 1. In addition to Pilates instruction, Mary also offers workshops and destination Pilates & wellness retreats through her company Soma Lux. https://www.somaluxpilates.com
---
MELANIE WATTLES, RN, CIMI, CPMT
INFANT MASSAGE THERAPIST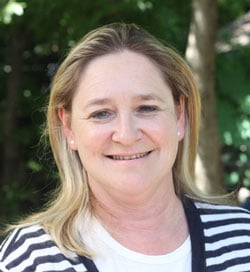 Melanie has 20+ years experience in Pediatric and Neonatal Nursing. She received her Certified Infant Massage Instructor (CIMI) certification through the International Association of Infant Massage in 2001 and received her CIMI2 Certification through WINC Without Borders (World Institute for Nurturing Communication) in 2014. Melanie has training as a Certified Pediatric Massage Therapist and received her CPMT through the Liddle Kidz Foundation in 2016. Melanie has experience as a Parent Educator for Seton Health in Austin, TX.
OFFICE HOURS
---
Monday
8:00am - 6:30pm
---
Tuesday
8:00am - 6:30pm
---
Wednesday
8:00am - 6:30pm
---
Thursday
1:00pm - 6:30pm
---
Friday
8:00am - 5:00pm
---
Saturday
Closed
---
Sunday
Closed