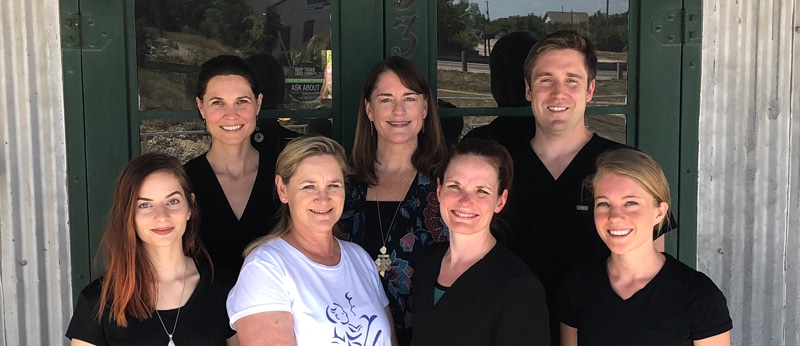 ---
Jon Eberle D.C.
Dr. Jon Eberle is an outdoor sports enthusiast and former multi-sport collegiate athlete. His love for movement and helping others led him to pursue a profession that helps others perform at their best.
Dr. Eberle knows that performing at your best in all that you do starts with a healthy nervous system. He is an advocate of addressing both structure and function together in order to achieve faster, more lasting results. Whether it be performing at work, in your sport, or at home, Dr. Eberle is here to make sure you reach your optimal level of function in Oak Hill, TX. If you are struggling with neck or back pain, headaches or migraines, carpal tunnel, sciatica, or any other health condition please contact us today.
CBP-Trained Doctor of Chiropractic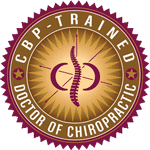 Dr. Eberle is a CBP-Trained Doctor of Chiropractic. The Techniques of Chiropractic BioPhysics® have been proven in practice for nearly 30 years. And, for the past 15 years they've been subjected to more clinical trials and the scrutiny of peer-reviewed research publications than any other chiropractic approach.
---
Katherine Melot D.C.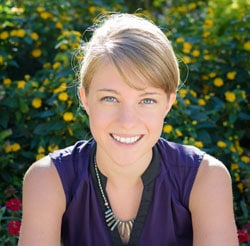 Dr. Melot graduated as a Doctor of Chiropractic from Palmer College of Chiropractic in Davenport, Iowa. After graduating from Palmer she continued her education at Life University by completing a Masters in Positive Psychology. She also pursued a Prenatal and Pediatric Chiropractic certification and Webster Chiropractic certification through the International Chiropractic Pediatric Association. At Precision Chiropractic ATX Dr. Melot focuses on prenatal, postnatal, pediatric, and family chiropractic care.
Webster Certified Doctor Of Chiropractic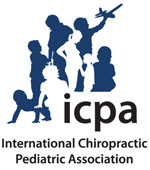 The Webster Technique is utilized throughout pregnancy as a safe means to restore proper pelvic balance and function.This technique is defined as a specific chiropractic analysis and adjustment that reduces interference to the nervous system and facilitates biomechanical balance in pelvic structures, muscles and ligaments. Dr. Katherine Melot is a Certified Webster Technique Practitioner and a member of the International Chiropractic Pediatric Association, ICPA.
---
LINDSAY C. STRAHLE L.Ac., MSOM
Lindsay is licensed by the Texas medical board in acupuncture and herbology. She received her masters from the Graduate School of Integrative Medicine in Austin, Texas. She also studied at Chungdu University in China at an integrative hospital. Prior to her graduate program, Lindsay obtained her bachelor's degree from Hope College in Holland, Michigan. There she studied biology and education. She has advanced training and specializes in women's health & reproductive medicine including; infertility, menstruation disorders (PCOS, dysmenorrhea, amenorrhea), postnatal, prenatal and menopause support.
---
STEFANI STEPHENS, LMT
Stefani Stephens is a Licensed Massage Therapist and has been practicing massage for over four years. Stefani specializes in therapeutic massages for pain relief, athletic performance, and stress management, as well as prenatal massage. Before moving to Austin, she focused her work on members of the military and their families in Fort Hood, Texas. Stefani enjoys providing comfort, relief, and counsel for her clients' overall wellness.
---
MELANIE WATTLES RN, CIMI 1 & 2, CPMT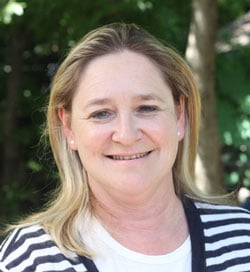 Melanie has over 20 years experience in Pediatric and Neonatal Nursing. She received her Certified Infant Massage Instructor (CIMI) certification through the International Association of Infant Massage in 2001 and received her CIMI2 Certification through WINC Without Borders (World Institute for Nurturing Communication) in 2014. Melanie has additional training as a Certified Pediatric Massage Therapist and received her CPMT through the Liddle Kidz Foundation in June 2016. Additionally, Melanie has experience as a Parent Educator for Seton / Ascension Health in Austin, TX.
---
LESLIE BLEY, AERIAL SKILLS INSTRUCTOR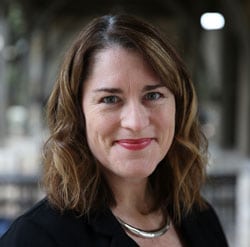 Leslie has been training in aerial arts for the past seven years; focusing her work on silks and rope. One of Leslie's passions is to introduce people to aerial silks and to the challenging and beautiful conversation between art and body. As a professional counselor, she has a heart for providing a therapeutic connection all while having fun and going upside down! Come release your inner monkey and strengthen your core while wrapped up in some beautiful fabrics.
---
SHELLIE WILLIAMS, OFFICE MANAGER, LMT
Shellie is Board Certified in Therapeutic Massage and Bodywork (BCTMB), the highest level of credentialing in the profession. She received her Bachelor's Degree from Brigham Young University - Idaho and her massage training at Ashmead College in Vancouver, Washington in 2004. She practiced massage for 14 years before transitioning into managerial roles. Shellie has had experience working in multiple chiropractic offices, day spas, and natural birth centers in Oregon, Idaho, and Texas. Her experience as a massage therapist has given her a varied and in-depth understanding of bodywork, chiropractic care, and a love for alternative medicine. Outside of the office setting, Shellie loves sports, hiking, Spartan races, and most of all spending time with her husband, three children, and three dogs.
OFFICE HOURS
---
Monday
8:00am - 7:00pm
---
Tuesday
8:00am - 7:00pm
---
Wednesday
8:00am - 7:00pm
---
Thursday
3:00pm - 7:00pm
---
Friday
8:00am - 7:00pm
---
Saturday
9:00am - 1:00pm