Jon Eberle, DC
Chiropractic BioPhysics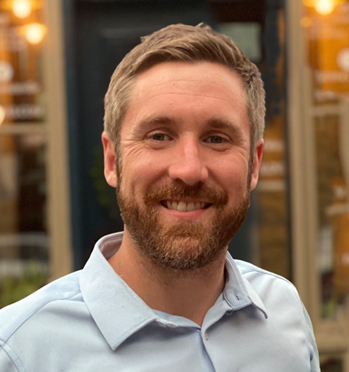 Dr. Jon Eberle is an outdoor sports enthusiast and former multi-sport collegiate athlete. His love for movement and helping others led him to pursue a profession that helps others perform at their best. He knows that performing at your best in all that you do starts with a healthy nervous system. He is an advocate of addressing both structure and function together in order to achieve faster and long-term results. Whether it be performing at work, in your sport, or at home, Dr. Eberle is here to make sure you reach your optimal level of function.
While not working with patients or diving into research, Dr. Eberle enjoys outdoor sports such as mountain biking, snowboarding, and dirt biking. He is also a foodie and tries to make it out to all the great places to eat in Austin and abroad. If you need a restaurant recommendation in Austin, you know who to ask.
If you are struggling with neck or back pain, headaches or migraines, scoliosis, sciatica, or any other health condition, make sure to contact us today.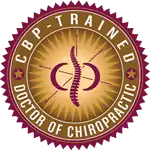 CBP-Trained Doctor of Chiropractic
Dr. Eberle is a CBP-Trained Doctor of Chiropractic. The Techniques of Chiropractic BioPhysics® have been proven in practice for over 30 years. For the past 17 years they've been subjected to more clinical trials and scrutiny of peer-reviewed research publications than any other chiropractic approach.
---
Chris Hagen, DC
Chiropractic Biophysics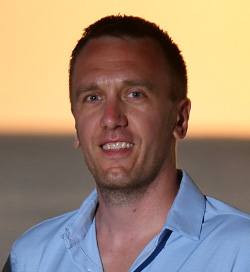 Dr. Chris Hagen is a fourth generation chiropractor, husband and father, basketball coach, dog lover, and lifelong learner. He graduated from Baylor University in Waco, TX and Parker College of Chiropractic in Dallas, TX. He has practiced in South Dakota with his family since graduating, and has since earned his advanced certification in the most researched technique in our profession, Chiropractic BioPhysics (CBP). Now he is looking forward to the opportunity to join another Advanced Certified CBP office with Dr. Eberle. Having Dr. Hagen join Precision Chiropractic brings many years of clinical experience to our team to create a collaborative clinical environment offering the absolute best in chiropractic care.
He enjoys many hobbies such as Judo (orange belt), exploring trails, gardening, cultivating a budding bonsai passion, and dog obedience training. He is excited to be back in Texas and explore all that our beautiful hill country has to offer!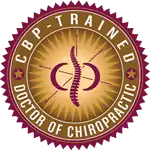 CBP-Trained Doctor of Chiropractic
Dr. Hagen is a CBP-Trained Doctor of Chiropractic. The Techniques of Chiropractic BioPhysics® have been proven in practice for over 30 years. For the past 17 years they've been subjected to more clinical trials and scrutiny of peer-reviewed research publications than any other chiropractic approach.
---
JESS WALTER


OFFICE MANAGER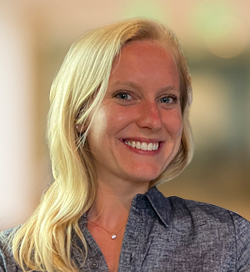 Jess graduated from Elon University in North Carolina with a degree in Exercise Science. She became interested in the healthcare industry after rehabbing an injury. Now she has 5+ years of experience in the chiropractic industry as a rehabilitation specialist and office manager. She has always been passionate about helping others and enjoys seeing patients reach their full health potential. As a lover of the sun and outdoors she moved to Austin from Philadelphia four years ago to continue her career in a warmer climate. She joined our team in 2019 as the Rehab Coordinator and is looking forward to applying the concepts of Chiropractic BioPhysics.
---
TORI SOILEAU




CHIROPRACTIC ASSISTANT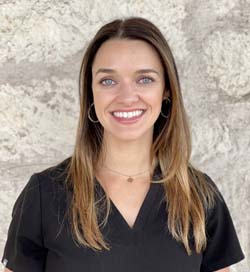 Meet Tori, our Chiropractic Assistant. In adolescence a diagnosis of scoliosis sparked her interest in spinal rehabilitative care. She pursued this passion in her studies and graduated from Southeastern Louisiana University with a degree in Kinesiology. In 2018 she moved to Texas to continue pursuing a career in the field and now has 4+ years of experience as a certified Corrective Exercise Specialist. As a lifelong athlete, Tori has always had an interest in how the human body works. It is now her passion to share what she has learned about caring for the body, mind, and soul. When she is not working with patients you can find her exploring the outdoor beauties of Austin with her son Knox. She enjoys doing yoga at Zilker park, searching for the next taco truck, and listening to live music.
---
JOIE KIM
CHIROPRACTIC ASSISTANT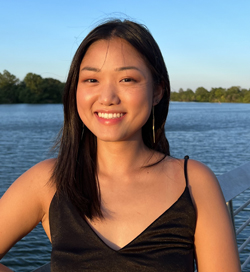 Joie grew up in Chicago and then moved to Texas with her family in 2018. Her previous experience in dialysis, and then chiropractic, fostered a passion in her for both the behind the scenes healthcare work and the hands-on patient care. Joie is always eager to learn more about the human body and build new relationships with patients. She continues that same enthusiasm outside of work where you can find her working out at the gym, exploring outdoor activities, and always searching for new and aesthetic cafes and restaurants.
---
MARY LONG
PILATES INSTRUCTOR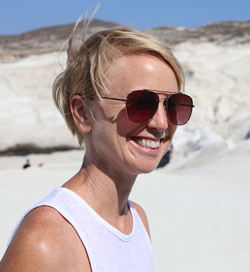 Ever since she took gymnastics as a child, Mary has been interested in the movement of the body, and fascinated by the relationship between body and mind. Mary was introduced to Pilates in 2008, and it didn't take long for her to become a believer, as she saw how the practice transformed her posture, strength, and body awareness. She started teaching in 2011 and completed her comprehensive certification through Balanced Body's 520 hour international Pilates training program.
As a Pilates trainer, Mary is excited about helping each client develop more body awareness and strength, allowing the exercises to be a foundation for transforming everyday movement patterns. Mary has worked with all ages and fitness levels, including children, seniors, those rehabilitating from surgeries, expectant mothers, athletes, and those with degenerative conditions.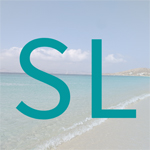 Pilates can be tailored to each individual person so that they can better succeed in their personal wellness goals. Mary believes that Pilates and chiropractic wellness create the perfect pairing to fully support the body in strength and mobility.
In addition to her Pilates certification, Mary also has received added training in the following areas: Postpartum Corrective Exercise, Pilates Athletic Conditioning, Barre, Osteopathic & Structural Techniques for Pilates, Pilates for Neurological Conditions, Animal Flow Level 1. In addition to Pilates instruction, Mary also offers workshops and destination Pilates & wellness retreats through her company Soma Lux. https://www.somaluxpilates.com
---
MASTER NELSON NATHANIEL
MARTIAL ARTS INSTRUCTOR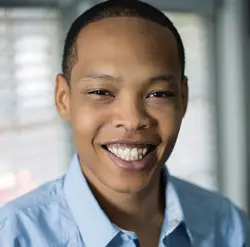 Master Nelson Nathaniel is a well decorated martial artist with over 29 years of experience. His passion is using martial arts as a tool to teach others more about themselves on a deeper level. "The goal is to show people how to control the body, mind, and spirit in order to gain maximum efficiency and then apply the same techniques in everyday life." Anyone can benefit from training with Master Nathaniel. He understands that Martial Arts can be somewhat intimidating and works diligently to create a safe and fun environment for everyone including children, parents, busy professionals, top athletes, or anyone looking to add fitness and physical discipline into their lives.
Master Nathaniel ranks 5th Degree in Lockhart Combative Systems, 3rd Degree in Lokido Jutsu Ryu, 2nd Degree in Okinawa Goju-Ryu Karate-do KyoKai, 1st Degree in Japanese Karate Federation Goju Kai, and 1st Degree in American Karate. Additionally, he has significant experience in stunts and fight choreography in the film industry. Come check out his kickboxing program, train with him one-on-one, or bring a group to get started on your journey.
OFFICE HOURS
---
Monday
8:00am - 6:30pm
---
Tuesday
8:00am - 6:30pm
---
Wednesday
8:00am - 6:30pm
---
Thursday
1:00pm - 6:30pm
---
Friday
8:00am - 5:00pm
---
Saturday
Closed
---
Sunday
Closed